Type:
Perennial
Seed #:
20
Common Name:
Scabiosa
Latin Name:
Scabiosa caucasia
Variety:
Mixed
Colour:
Purples and Yellow
Temperature:
20C - 25C (68F - 77F) (Zone 4)
Zone:
4
Blooms:
May to July
Site:
Full Sun
Height:
50cm - 120cm (20" - 47")
Spread:
25cm - 30cm (10" - 12")
Seeds per pack:
30
Price:
$4.00

Attracts
Butterflies
Great
Cutflower
Deer
Resistant
Drought
Tolerant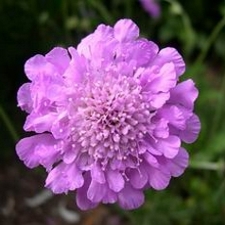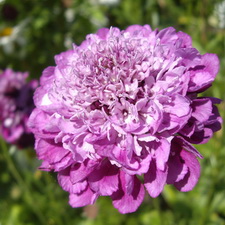 Notes: Scabiosa is also known as Knautia. This plant is drought tolerant, deer resistant, a great cut flower and attracts butterflies in bloom and birds when going to seed. Self sows and new plants are easy to transplant elsewhere in Spring if needed. The dried heads look great in dried flower arrangements.Great for that dry area in your garden. Does well in dry conditions like borders or rock gardens.


Instructions: Sow 3 mm deep. Germination is14 to 20 days.