Type:
Perennial
Seed #:
21
Common Name:
Globe Thistle
Latin Name:
Echinops ritro
Variety:
Globe Thistle
Colour:
Blue
Temperature:
18C - 25C (64F - 77F) (Zone 3)
Zone:
3
Blooms:
July to September
Site:
Full Sun or Part Shade
Height:
90cm - 120cm (35" - 47")
Spread:
25cm - 30cm (10" - 12")
Seeds per pack:
25
Price:
$0.00

Attracts
Butterflies
Great
Cutflower
Deer
Resistant
Drought
Tolerant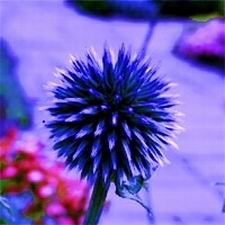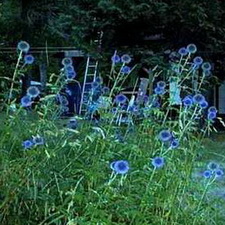 Notes: Vibrant violet blue with globe shaped flowers on long stemmed silvery blue foliage. Very striking as a cut flower and holds its blue color amazingly well after drying. Grows in any soil as long as it is well drained. Deer resistant, drought tolerant and works well in wildflower garden or herbaceous border. Great addition to a Moon Garden.


Instructions: Sow 2 mm deep. Germination is 14 to 21 days.