Type:
Annual
Seed #:
278
Common Name:
Stock
Latin Name:
Matthiola incana
Colour:
Pink
Temperature:
18C - 20C (64F - 68F) (Zone 6)
Blooms:
July to September
Site:
Full Sun or part shade
Height:
40cm - 50cm (16" - 20")
Spread:
25cm - 35cm (10" - 14")
Seeds per pack:
0
Price:
$0.00

Attracts
Butterflies
Great
Cutflower
Scented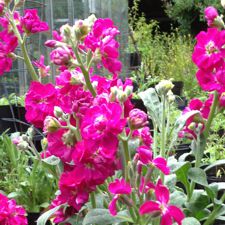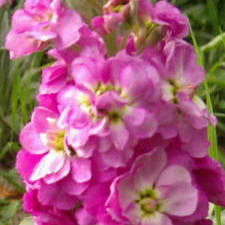 Notes: Highly scented, vibrantly colored flowers. Great for beds, borders and cut flower arrangements. Prefers cooler conditions so it performs well in morning sun and afternoon shade.


Instructions: Surface sow for 5 to 10 days


Habitat: Short lived perennial in moist, well-drained soil in warmer climates.