Type:
Perennial
Seed #:
322
Common Name:
Obedience Plant
Latin Name:
Physostegia
Variety:
False Dragon's Head
Colour:
white
Temperature:
15C - 20C (59F - 68F) (Zone 2)
Zone:
2
Blooms:
July to September
Site:
Full Sun to Part Shade
Height:
12cm - 24cm (5" - 9")
Spread:
10cm - 12cm (4" - 5")
Seeds per pack:
0
Price:
$0.00

Attracts
Butterflies
Great
Cutflower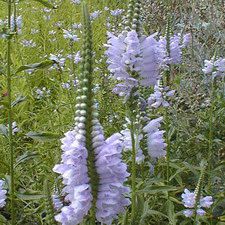 Notes: Also known as False Dragon's Head. Produces pure white papery flowers on multiple stems against dark green willowy foilage. Excellent for beds, borders, containers and cut or dried flowers.


Instructions: Sow indoor Feb 15th. Press into soil and do not cover.