Type:
Perennial
Seed #:
323
Common Name:
Cornflower
Latin Name:
centaurea montana
Variety:
Montana
Colour:
Blue
Temperature:
15C - 20C (59F - 68F) (Zone 2)
Zone:
2
Blooms:
July to September
Site:
Full Sun to Part Shade
Height:
12cm - 24cm (5" - 9")
Spread:
10cm - 12cm (4" - 5")
Seeds per pack:
0
Price:
$0.00

Attracts
Butterflies
Great
Cutflower
Scented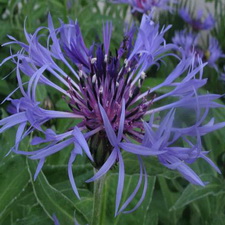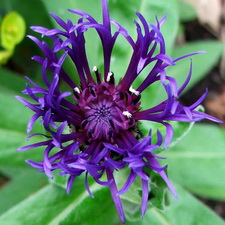 Notes: Long blooming, easy to grow in poor soil, hot conditions or part shade. Use in beds, mass plantings, wild gardens and borders for cut or dried flower arrangements. Flowers have a mild fruity scent.


Instructions: Sow indoors in February or outdoor in April or May. Lightly cover. Germinates in 14 to 21 days.