Type:
Annual
Seed #:
63
Common Name:
Cerinthe
Latin Name:
Major purpurascens
Variety:
Major Blue
Colour:
Blue
Temperature:
15C - 55C (59F - 131F) (Zone 2)
Blooms:
July to September
Site:
Full Sun or Part Shade
Height:
50cm - 75cm (20" - 30")
Spread:
25cm - 30cm (10" - 12")
Seeds per pack:
25
Price:
$4.00

Attracts
Butterflies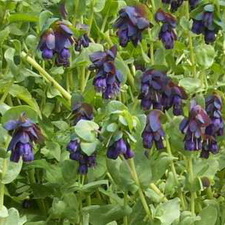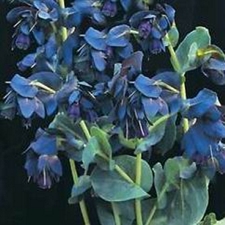 Notes: Unique seeds contain 2 plants each. Rich sky blue bracts contrast with deep purple blue flowers. This outstanding annual is hardy up to - 5. Cerinthe attracts bees and other nectar feeders. Self sows and makes a great cut-flower for a dinner bouquet and conversation piece. Sow several in one area to accomplish bush effect. Fantastic for borders.


Instructions: Sow 2 cm deep. Germination 7 to 14 days.