Type:
Perennial
Seed #:
8
Common Name:
Delphinium
Latin Name:
Delphinium
Variety:
Mixed Blues
Colour:
Blue
Temperature:
15C - 24C (59F - 75F) (Zone 2)
Zone:
2
Blooms:
July to September
Site:
Full Sun
Height:
170cm - 175cm (67" - 69")
Spread:
30cm - 50cm (12" - 20")
Seeds per pack:
50
Price:
$4.00

Attracts
Butterflies
Great
Cutflower
Drought
Tolerant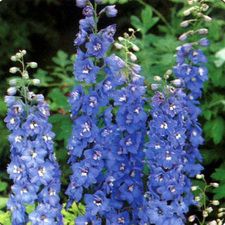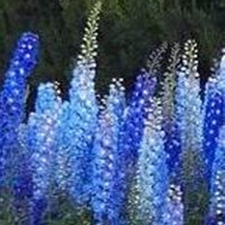 Notes: Great early cut-flower. Deer resistant, drought tolerant and an early bloomer that produces a bounty of truly stunning bi-colour and tri-colour flowers.(Especially in second and subsequent years.) Provide even moisture and bright light for best results. A hummingbird favorite.


Instructions: Sow 3 mm deep. Germinates 7 to 21 days.