Type:
Annual
Seed #:
95
Common Name:
Painted Sage
Latin Name:
Salvia Horminum
Variety:
Childs Mix
Colour:
Pink, Purple & White
Temperature:
18C - 22C (64F - 72F) (Zone 2)
Blooms:
June to September
Site:
Full Sun
Height:
55cm - 60cm (22" - 24")
Spread:
30cm - 60cm (12" - 24")
Seeds per pack:
0
Price:
$0.00

Attracts
Butterflies
Great
Cutflower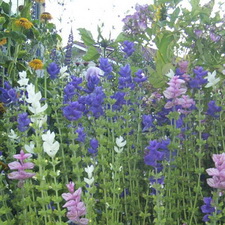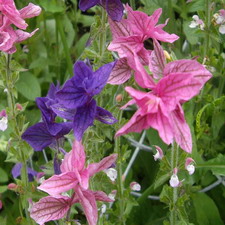 Notes: Intense pink, purple or white flower bracts make a striking uniform display of colour in beds or borders. The foliage is scented and adds colour to cut arrangements. Holds brilliant tones dried or pressed.


Instructions: Light cover. Germination 10 to 15 days.