Type:
Annual
Seed #:
108
Common Name:
Alyssum - Sweet
Latin Name:
Lobularia maritima
Variety:
Snow Bank
Colour:
White
Temperature:
13C - 25C (55F - 77F) (Zone 3 and up)
Blooms:
June to September
Site:
Part Shade
Height:
10cm - 40cm (4" - 16")
Spread:
30cm - 40cm (12" - 16")
Seeds per pack:
0
Price:
$0.00

Attracts
Butterflies
Deer
Resistant
Scented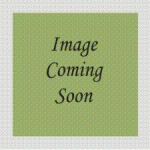 Notes: Foamy white, sweetly scented, early blooms on easy to grow versatile plants. Use in beds, borders or containers. Flowers are edible. Sweet Alysum is a member of the mustard family. While not frost tolerant, sweet alyssum plants will self sow and can provide you with a returning display of glowing white in milder climates. Great for a moon garden when planted in masses.


Instructions: Sow from seed in early spring in seed flats indoors for transplant after all dangers of frost has passed. Surface sow the tiny seed and keep lightly moist until germination. A spray bottle that mists is very handy, unless you are watering from the bottom. When the tiny seedlings have several pairs of 'true leaves' and soil temperatures outdoors are at 60 F.(16 C.) degrees, you can transplant them into a prepared bed that has good drainage. Germination is 7 to 14 days.