Type:
Annual
Seed #:
112
Common Name:
Blackjack Viola
Latin Name:
Viola cornuta
Variety:
Blackjack
Colour:
Purple
Temperature:
18C - 22C (64F - 72F) (Zone 3)
Blooms:
June to September
Site:
Part Shade
Height:
10cm - 15cm (4" - 6")
Spread:
10cm - 15cm (4" - 6")
Quantity:
50 Seeds
Price:
$3.99

Attracts
Butterflies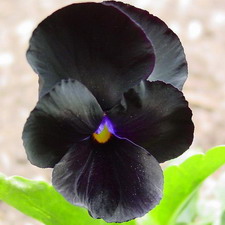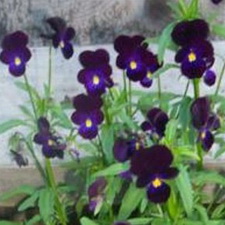 Notes: Very easy to grow! These beauties are dwarf size plants with deep dark flowers.Great for beds,borders and planters. Viola is known for it's self sowing capability in warmer climates.


Instructions: Sow 2 mm deep. Germination is 10 to 20 days.


Habitat: Viola does best in moisture soil and part shade locations.