Type:
Annual
Seed #:
113
Common Name:
Poppy - Deep Purple
Latin Name:
Papaver
Variety:
Open pollenation
Colour:
Purple
Temperature:
16C - 24C (61F - 75F) (Zone 3)
Blooms:
June to August
Site:
Full Sun
Height:
60cm - 90cm (24" - 35")
Spread:
35cm - 50cm (14" - 20")
Seeds per pack:
0
Price:
$0.00

Attracts
Butterflies
Deer
Resistant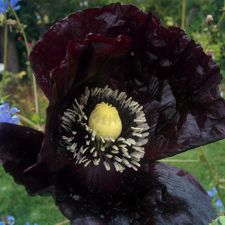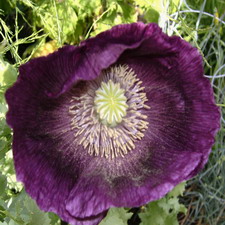 Notes: This popular poppy is sure to catch the eye of passers-by. Flowers are dark purple when it buds and slowly fades away to a light purple, leaving a decorative seed pod that can be used in dried floral arrangements. The Poppy is known for its deer resistance and self-sowing capability, making it a great selection for wildflower gardens in rural areas. Stunning in any garden setting.


Instructions: Surface sow in early Spring.


History: 4000 B.C. - The euphoriant effect of the poppy plant reported in Sumerian records.