Type:
Annual
Seed #:
115
Common Name:
Sunflower - Superflora
Latin Name:
Helianthus annum
Variety:
Superflora
Colour:
Yellow
Temperature:
18C - 28C (64F - 82F) (Zone 2)
Blooms:
June to September
Site:
Full Sun
Height:
120cm - 210cm (47" - 83")
Spread:
35cm - 50cm (14" - 20")
Quantity:
35 Seeds
Price:
$3.99

Attracts
Butterflies
Great
Cutflower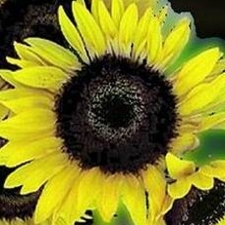 Notes: Easy to grow. A delight for children and good for the garden as it attracts beneficial wildlife. Produces a flower stem at every node making it perfect for plentiful cut flowers and producing high oil content birdseed. Very sturdy in poor soil.


Instructions: Sow 3 cm deep. Germination is 8 to 15 days.