Type:
Herb
Seed #:
127
Common Name:
Greek Oregano
Latin Name:
Oreganum vulgare
Variety:
Culinary Variety
Colour:
Herb
Temperature:
18C - 22C (64F - 72F) (Zone 2)
Blooms:
July to September
Site:
Full Sun or Part Shade
Height:
15cm - 20cm (6" - 8")
Spread:
30cm - 40cm (12" - 16")
Quantity:
200 Seeds
Price:
$3.99

Attracts
Butterflies
Great
Cutflower
Deer
Resistant
Drought
Tolerant
Scented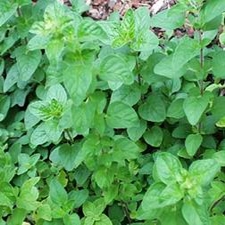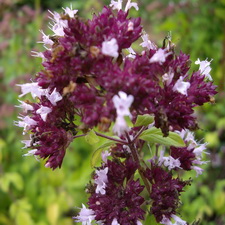 Notes: Notes: True Greek Oregano. Strong flavour and scent. In warmer climates can become a semi-hardy perennial that produces a bountiful crop, of pleasantly aromatic foliage and flowers. For optimum growth and flavour, plant in fertile, moisture-retentive soil. Greek Oregano is most often used in tomato sauces, meats and stews and is a great addition to any spicy dish. dish.


Instructions: Sow 2 mm deep. Germination is 7 to 14 days. Sow indoors for an early start or direct sow in early to late Spring. Succession planting is recommended for regular harvests. Easily dried and stored in large quantities.


Habitat: Oregano will grow anywhere. Its ornamental value coupled with its beneficial properties and taste make it an adaptable plant for any location


History: Oregano is thought to have been originally grown in Greece. They believed that the Goddess Aphrodite created it. The word oregano comes from the Greek words oros, for mountain, and ganos, for joy meaning joy of the mountains.


Medicinal: Some possible medicinal uses of oregano include respiratory tract troubles, gastrointestinal discomfort, urinary tract disorders and even menstrual cramps.