Type:
Herb
Seed #:
130
Common Name:
Savory - Winter
Latin Name:
Satureja officinalis
Variety:
Winter
Colour:
Herb
Temperature:
10C - 15C (50F - 59F) (Zone 3)
Blooms:
July to September
Site:
Full Shade or Part Shade
Height:
30cm - 40cm (12" - 16")
Spread:
30cm - 40cm (12" - 16")
Quantity:
100 Seeds
Price:
$3.33

Attracts
Butterflies
Deer
Resistant
Scented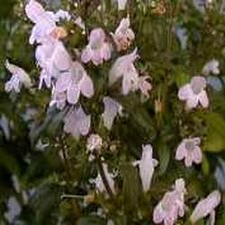 Notes: Attractive and edible. Use as a miniature shrub or border plant in rock gardens and herb beds. Produces tiny delicate white and pink flowers. Great for soups, stews, flavouring meats and for medicinal purposes. Plant in moist but well-drained soil in full sun. Provide plenty of moisture until well established.


Instructions: Sow 2 mm deep. Direct sowing in spring and summer.


Habitat: Winter Savory will grow almost anywhere. From a loamy garden soil to a rocky hillside. Its hardiness in a variety of conditions has assisted in Winter Savoury popularity amongst gardeners worldwide.


History: Noted in the 1700s as Mountain Savoury


Medicinal: Winter Savory has a long list of benefits. Popular as an aromatic antiseptic, and digestive benefits. Taken internally, it assists with colic and flatulence but also take note that it should not be prescribed for pregnant women. It is a diuretic so extreme caution is needed if taking medicinally. Consult a Natural Path before taking highly concentrated doses.