Type:
Herb
Seed #:
131
Common Name:
Cilantro
Latin Name:
Coriandrum sativum
Colour:
Herb
Temperature:
10C - 15C (50F - 59F) (Zone 3)
Blooms:
July to September
Site:
Full Shade or Part Shade
Height:
5cm - 45cm (2" - 18")
Spread:
20cm - 30cm (8" - 12")
Quantity:
100 Seeds
Price:
$3.99

Attracts
Butterflies
Deer
Resistant
Drought
Tolerant
Scented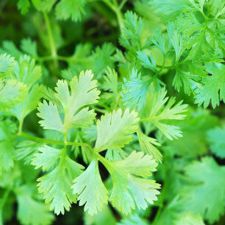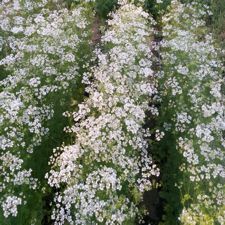 Notes: Delicious in every way. Fast growing and superb for flavouring soups and meats with its leaves and stems or its aromatic seeds. Widely used in salsas or guacamole and is also used in many curry recipes. The leaves make an attractive garnish topping.


Instructions: Sow 2 mm deep when earth can be worked.


History: Cilantro is also known as coriander. It is related to the parsley family, but unlike parsley, it is an annual plant. It is unknown exactly where it originated from but Cilantro/Coriander is mentioned in the Bible. (Exodus 17:31) as well as known for its use in ancient Chinese herbal medicines. Also well known in Mexico from as early as the 1500's.


Medicinal: Antimicrobial and heavy metal chelation factors of cilantro have led to its recent addition many "detoxification" juices and smoothies and water purification.