Type:
Herb
Seed #:
132
Common Name:
Lavender - English
Latin Name:
Lavandula angustifolia
Variety:
English Munstead
Colour:
Purple
Temperature:
18C - 22C (64F - 72F) (Zone 3)
Blooms:
July to September
Site:
Full Shade or Part Shade
Height:
30cm - 45cm (12" - 18")
Spread:
25cm - 30cm (10" - 12")
Quantity:
100 Seeds
Price:
$3.99

Attracts
Butterflies
Great
Cutflower
Deer
Resistant
Drought
Tolerant
Scented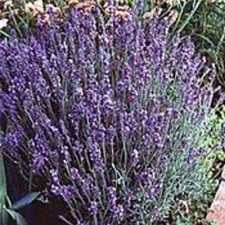 Notes: Produces strong, frost tolerant compact plants. Cut fresh for a wonderfully scented bouquet or dry the stems & flowers for medicinal uses and potpourri. Lavender is recognized for its calming aroma-therapy effect making its oils and flowers highly sought after. Lavender is deer resistant, drought tolerant, aromatic and attracts beneficial insects that aid in a healthy garden.


Instructions: Stratify(keep in a cold place like the fridge) for 4 weeks. Sow 2mm deep indoors 6 to 8 weeks before the last frost. Germination is 14 to 21 days.


Habitat: Lavender grows well in any soil. However, for optimal harvest a dry, sandy and well-drained soil in an alkaline range is best.


History: The Latin name Lavandula derives from the verb lavare, meaning "to wash," And although Lavender is a favourite of many gardeners all over the world, it is indigenous to the Meditteranean. In the middle ages, it was used as an aphrodisiac, an aide to soothe hysteria and protect linens from moths.


Medicinal: Many herbalists in the previous and current century have employed lavender as an antispasmodic, stimulant and as a carminative. It is used to quiet coughs and is an aid in soothing eczema, psoriasis. When added to baths is great for soothing mild neuralgia pains. Note that the use of lavender teas as a herbal remedy should be done in moderation.