Type:
Annual
Seed #:
186
Common Name:
Fancy Poppy Mix
Latin Name:
Papaver orientale
Variety:
Mix
Colour:
Pink, Purple
Temperature:
16C - 22C (61F - 72F) (Zone 3)
Blooms:
May to September
Site:
Full Sun
Height:
20cm - 60cm (8" - 24")
Spread:
10cm - 20cm (4" - 8")
Quantity:
125 Seeds
Price:
$3.99

Attracts
Butterflies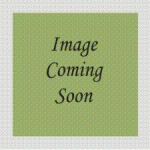 Notes: An outstanding mix of hot red and deep purple single and peony style flowers. Some ruffling in the mix.Plant the entire package for a real show. Will self sow. Let pods dry on the stems. You will know the seed is ready when the top of the dried brown seed pod, has formed small openings like a salt shaker. Sprinkle them back into the ground or take them inside for the winter to resow the following Spring. Excellent early Spring focal point.


Instructions: Do not cover. Seed need light to germinate. 10 to15 days.