Type:
Perennial
Seed #:
196
Common Name:
Salvia Mix
Latin Name:
Salvia farinacea & superba
Variety:
Victoria & Rose Queen
Colour:
Purple & Pink Mix
Temperature:
18C - 22C (64F - 72F) (Zone 3)
Zone:
3
Blooms:
July to September
Site:
Full Sun
Height:
40cm - 50cm (16" - 20")
Spread:
2cm - 35cm (1" - 14")
Quantity:
45 Seeds
Price:
$3.99

Attracts
Butterflies
Great
Cutflower
Deer
Resistant
Drought
Tolerant
Scented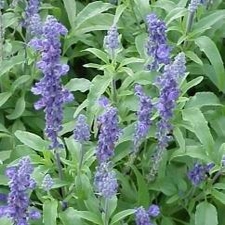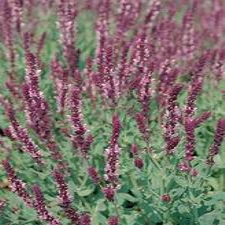 Notes: Salvia is a perennial , but can be grown as an annual in colder climates. This mix produces masses of pink & violet blue flower spikes perfect for cutting. Use as a drought tolerant, deer resistant bed or border plant. Very popular in park plantings for ease of care.


Instructions: Surface sow. Germination is 10 to 15 days.