Type:
Perennial
Seed #:
21
Common Name:
Globe Thistle
Latin Name:
Echinops ritro
Variety:
Globe Thistle
Colour:
Blue
Temperature:
18C - 25C (64F - 77F) (Zone 3)
Zone:
3
Blooms:
July to September
Site:
Full Sun or Part Shade
Height:
90cm - 120cm (35" - 47")
Spread:
25cm - 30cm (10" - 12")
Seeds per pack:
25
Price:
$0.00

Attracts
Butterflies
Great
Cutflower
Deer
Resistant
Drought
Tolerant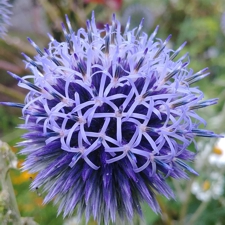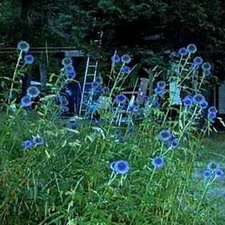 Notes: Vibrant violet-blue with globe-shaped flowers on long-stemmed silvery-blue foliage. Very striking as a cut flower and holds its blue colour amazingly well after drying. Grows in any soil as long as it is well-drained. Deer resistant, drought tolerant and works well in a wildflower garden or herbaceous border. A great addition to a Moon Garden.


Instructions: Sow 2 mm deep in early Spring. Can be started indoors 6 weeks before the last frost or in more temperate climates sowing them outdoors in the fall is recommended. Germination is 14 to 21 days.