Type:
Vegetable
Seed #:
211
Common Name:
Arugula
Latin Name:
Eruca vesicaria sativa
Variety:
Heirloom
Colour:
Green
Temperature:
15C - 21C (59F - 70F) (Zone 2)
Blooms:
35 days
Site:
Part Shade
Height:
20cm - 30cm (8" - 12")
Spread:
10cm - 15cm (4" - 6")
Quantity:
100 Seeds
Price:
$4.00

Attracts
Butterflies
Deer
Resistant
Drought
Tolerant
Scented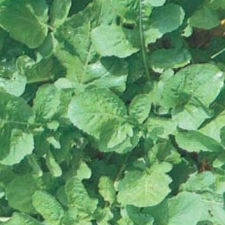 Notes: Cold hardy annual salad green. Self-sows if left to go to seed in warmer climates. That quality makes it a great addition to a salad lovers garden as it is a perpetual cycle that consistently provides dark green leaves have a strong spicy flavour and aroma. Plant in late August for early spring harvest. Sow every 2 to 3 weeks when harvesting for steady supply for your salads and garnishes. Goes very well in Pesto. May also be sauteed in olive oil. Tasty!!


Instructions: Direct sow. 2 mm deep in early Spring. Keep moist and protected from hot afternoon sun. Germination is in 5 - 10 days. Easiest plant in our selection to grow.


Habitat: Arugula does best in moist conditions and appreciates protection from heat by mulching. Protection from heat will reduce bolting in hotter weather and climates.


History: Arugula dates as far back as the first century throughout the Mediterranean and Southern parts of Europe. It popularity in modern day has increased rapidly to spice up salads with its peppery leaves


Medicinal: Romans were known to use Arugula for both its leaves and the seed. The seeds were used to flavour olive oil and were a required ingredient in the making of an aphrodisiac. Arugula is high in calcium, vitamin C & beta-carotene. Its vitamin content is also proven a cancer fighter and antioxidant.