Type:
Perennial
Seed #:
220
Common Name:
German Statice
Latin Name:
Goniolimon tataricum
Variety:
Sea Lavender
Colour:
White
Temperature:
6C - 10C (43F - 50F) (Zone 4)
Zone:
4
Blooms:
July to September
Site:
Full Sun
Height:
50cm - 55cm (20" - 22")
Spread:
25cm - 30cm (10" - 12")
Seeds per pack:
0
Price:
$0.00

Attracts
Butterflies
Great
Cutflower
Deer
Resistant
Drought
Tolerant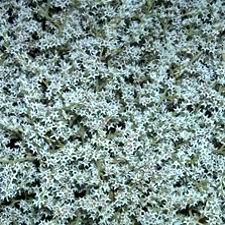 Notes: Drought tolerant and deer resistance make this seed a popular choice for many gardeners with difficult conditions. It's clusters of tiny white flowers and delicately branched stems, are used extensively as a filler for commercial cut and dried flower arrangements because the delicate foliage and flowers give bouquets an airy, romantic look. Gorgeous addition to any garden.


Instructions: Sow 1 to 2 mm deep and place in a dark area for 10 to 15 days.