Type:
Perennial
Seed #:
264
Common Name:
Delphinium
Latin Name:
delphinium elatum
Variety:
Pink Blush
Colour:
Pink
Temperature:
15C - 24C (59F - 75F) (Zone 3)
Zone:
3
Blooms:
July to September
Site:
Full Sun
Height:
170cm - 175cm (67" - 69")
Spread:
30cm - 50cm (12" - 20")
Seeds per pack:
50
Price:
$4.00

Attracts
Butterflies
Great
Cutflower
Deer
Resistant
Drought
Tolerant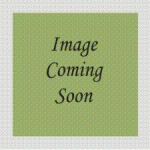 Notes: A superb focal point for any garden display or cut flower arrangement. Deer resistant & drought tolerant while producing a big splash of soft pink flower spikes. Enjoys cool roots and will produce more flowers if you clip a few of the blooms for bouquets.


Instructions: Sow 3 mm deep in early Spring outdoors, or to give your perennials a healthy head start sow them indoors 6 weeks before last frost.For people in a more temperate climate you can sow in the early fall in a greenhouse or outdoors and transplant the seedlings the following Spring. This often encourages more 1st year blooms, which is a highly desired trait in perennials.Germinates 7 to 21 days.