Type:
Perennial
Seed #:
27
Common Name:
Malva
Latin Name:
Malva sylvestris
Variety:
Musk Mallow
Colour:
Purple
Temperature:
15C - 24C (59F - 75F) (Zone 3 & up)
Zone:
3 & up
Blooms:
June to September
Site:
Full Sun
Height:
100cm - 200cm (39" - 79")
Spread:
30cm - 60cm (12" - 24")
Seeds per pack:
50
Price:
$4.00

Attracts
Butterflies
Great
Cutflower
Deer
Resistant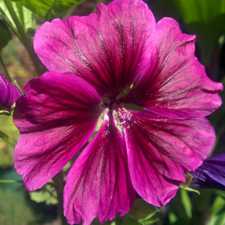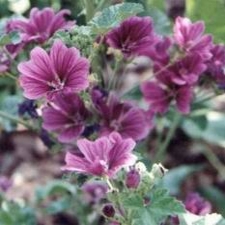 Notes: Perfect for naturalizing in a wild garden or odd corner. Selected for its deep purple, veined bloosoms and hairy textured leaves, these hearty moisture tolerant giants, provide a bounty of cut flowers. The leaves release a musky sent when crushed. Reliable, deer resistant,cold tolerant and a long bloomer.


Instructions: Sow 2 cm deep in Spring wen earth can be worked. Or sow indoors in early April and transplant when second set of true leaves appear. Germination is 7 to 21 days.