Type:
Annual
Seed #:
3
Common Name:
Clover
Latin Name:
Trifolium incarnatum
Variety:
Ornamental
Colour:
Red
Temperature:
13C - 18C (55F - 64F) (Zone 5 & up)
Blooms:
May to July
Site:
Full Sun or Part Shade
Height:
30cm - 35cm (12" - 14")
Spread:
35cm - 50cm (14" - 20")
Seeds per pack:
1
Price:
$4.00

Attracts
Butterflies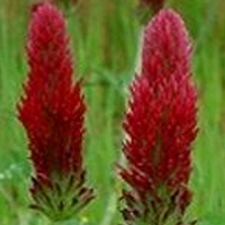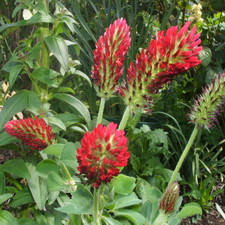 Notes: Annual Red clover is an excellent soil conditioner. This plant fixes nitrogen from the atmosphere into the soil , making it a great companion plant for tall heavy feeders like corn and sunflowers. Highly ornamental annual that attracts hummingbirds, butterflies and bees. Use in beds, borders and gardens,or even in hanging baskets.


Instructions: Sow 1 mm deep in Feb to May. 15 to 30 days. Sow in late Summer and arly Fall for use as a cover crop/soil conditioner.