Type:
Vegetable
Seed #:
311
Common Name:
Quinoa
Latin Name:
Chenopodium
Variety:
Chenopodium album
Colour:
Mix
Temperature:
5C - 7C (41F - 45F) (Zone 2)
Blooms:
80 days
Site:
Full Sun
Height:
25cm - 35cm (10" - 14")
Spread:
4cm - 5cm (2" - 2")
Quantity:
100 Seeds
Price:
$3.99

Attracts
Butterflies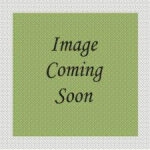 Notes: A tasty grain-like crop grown primarily for its edible seeds. Its leaves are also eaten as a leaf vegetable. Quinoa is very high in amino acids and protein. High levels of lysine - an essential amino acid for creating protein in this rediscovered Super Food.


Instructions: Sow 1 to 2 cm deep in early Spring when the earth can be worked. Very quick to germinate and an extremely healthy addition to your diet.


History: The earliest known use of Quinoa hails from Bolivia, where evidence of the native Bolivian community cultivating the seeds was apparent. They believes the plant to be so versatile they used to heal certain kinds of diseases as well.