Type:
Perennial
Seed #:
313
Common Name:
Delphinium
Latin Name:
Delphinium elatum
Variety:
Guinevere
Colour:
Lavender
Temperature:
15C - 24C (59F - 75F) (Zone 6)
Zone:
6
Blooms:
July to September
Site:
Full Sun
Height:
170cm - 175cm (67" - 69")
Spread:
30cm - 50cm (12" - 20")
Seeds per pack:
0
Price:
$0.00

Attracts
Butterflies
Great
Cutflower
Drought
Tolerant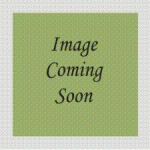 Notes: Rich royal purple flowers with pure white centers on spires up to 5 ft tall. Hummingbirds and Bees love the rich colour and nectar of these show stoppers. Delphinium makes a stunning statement in any garden or bouquet. Only a few packs left. I will remove this posting once we are sold out.


Instructions: Sow 3mm deep. Germinates 7 to 21 days.