Type:
Perennial
Seed #:
32
Common Name:
Dianthus
Latin Name:
dianthus deltoides
Variety:
Grenadin
Colour:
Pink
Temperature:
18C - 22C (64F - 72F) (Zone 4)
Zone:
4
Blooms:
June to July
Site:
Full Sun or Part Shade
Height:
30cm - 45cm (12" - 18")
Spread:
20cm - 25cm (8" - 10")
Seeds per pack:
50
Price:
$4.00

Attracts
Butterflies
Scented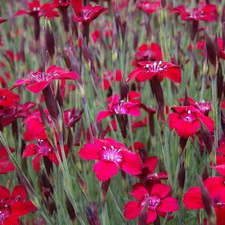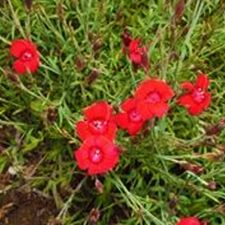 Notes: Easy to grow, clump forming growth habit and wonderful clove like scent makes it a great long-lasting, elegant cut flower or filler for table size bouquets. Perfect for beds and borders. Attracts butterflies.


Instructions: Sow 3 mm deep. Germination is 5 to 10 days.