Type:
Vegetable
Seed #:
361
Common Name:
Cascadia Dwarf Snap Peas
Latin Name:
Pisum sativum
Variety:
Cascadia
Colour:
Green
Temperature:
10C - 15C (50F - 59F) (Zone 2)
Blooms:
75 days
Site:
Full Sun
Height:
60cm - 80cm (24" - 31")
Spread:
3cm - 5cm (1" - 2")
Quantity:
40 Seeds
Price:
$3.99

Attracts
Butterflies
Scented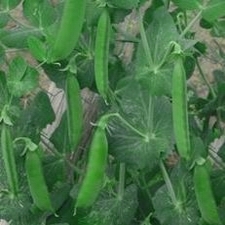 Notes: Quick producing, small sized plant, excellent for small gardens and containers.Produces very juicy ,crunchy flavorful pods. Pick when flat or when peas begin to swell for sweetest flavour. Known for mildew and virus resistance


Instructions: Direct sow 1 to 2 cm deep when earth can be worked, or start indoors and transplant in early Spring.Germinates in 7 to 10 days.