Type:
Vegetable
Seed #:
372
Common Name:
Spaghetti Squash
Latin Name:
Cucurbito pepo
Variety:
Spaghetti
Colour:
N/A
Temperature:
16C - 20C (61F - 68F) (Zone 2)
Blooms:
80 days
Site:
Full Sun
Height:
25cm - 50cm (10" - 20")
Spread:
125cm - 125cm (49" - 49")
Quantity:
10 Seeds
Price:
$3.33

Attracts
Butterflies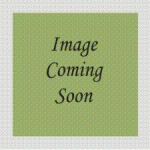 Notes: Produces large 20 to 25 cm (10 in.) 2 pound, oblong yellow fruits, with pasta-like stringy fleshy. Grows on long vines. Serve with pesto or pasta sauce, or season with butter,salt, pepper and/or herbs. Squash is a source of folic acid, potassium, vitamin A and beta carotene. Stores for several months in cool dry conditions. Easy to grow.An excellent producing Squash well suited to smaller garden spaces. Just 3-5 plants can provide easily a family of four.


Instructions: Sow 2 cm deep. Germinates in 7 - 14 days.