Type:
Herb
Seed #:
422
Common Name:
Rosemary
Latin Name:
Rosmarinus officinalis
Colour:
Green
Temperature:
27C - 32C (81F - 90F) (Zone 7)
Blooms:
July - August
Site:
Full/Sun
Height:
60cm - 100cm (24" - 39")
Spread:
5cm - 8cm (2" - 3")
Quantity:
35 Seeds
Price:
$3.99

Attracts
Butterflies
Great
Cutflower
Deer
Resistant
Drought
Tolerant
Scented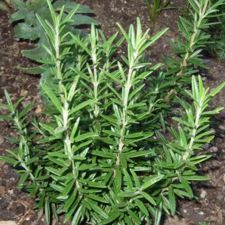 Notes: Incredible aroma. Add it to your herb garden or grow in a pot on its own. There is nothing like cutting your own Rosemary from the seedlings you so carefully tended to. And bragging rights are definitely in order when you succeed.


Instructions: Rosemary will germinate in a span of 4 weeks to 3 months. Check the temperature below for germination temperatures required. Germination in this seed is by its built-in nature sporadic. Avid gardeners love to try these seeds to test their green thumbs. Patience and even moisture are key to its success. Sow seed onto a well-drained base. Light potting mix, sand, or vermiculite are a few suggestions. Cover the seed with the sowing medium you chose and water lightly. Place the container in a warm location or onto a heat mat. Cover the container with biodegradable plastic wrap until you see the seeds start to appear. Keep seedlings indoors (in a protected place outdoors in warmer climates) in bright, indirect light until they are about 3 inches tall and are sturdy enough to handle. Plant in full sun location for best results.