Type:
Vegetable
Seed #:
452
Common Name:
Zucchini Squash
Latin Name:
curcubita pepo
Colour:
deep green
Temperature:
20C - 30C (68F - 86F) (Zone 2)
Blooms:
48 days
Site:
Full Sun
Height:
30cm - 40cm (12" - 16")
Spread:
60cm - 90cm (24" - 35")
Quantity:
10 Seeds
Price:
$3.33

Attracts
Butterflies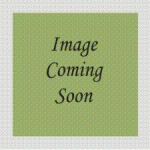 Notes: Yum! Bushy, compact, high yield variety. Great for a balcony garden as it can easily be grown in containers with its compact nature. IMPORTANT: Recommend to harvest when the fruit is 25-30 cm (10-12″) long. Planting in hills is recommended for larger crops. Plant 3 to 6 plants per hill. Harvest often to promote blooms.


Instructions: Plant 3 cm deep. Squash prefer to be directly sown. Direct sow or carefully transplant seedlings sown 3 weeks prior. Keep warm after transplant. Germinates 3 to 10 days.