Type:
Vegetable
Seed #:
457
Common Name:
Onion - Walla Walla
Latin Name:
Alium cepa
Variety:
Walla Walla
Colour:
white
Temperature:
10C - 29C (50F - 84F) (Zone 2)
Blooms:
175 days
Site:
Full Sun
Height:
10cm - 12cm (4" - 5")
Spread:
20cm - 25cm (8" - 10")
Quantity:
80 Seeds
Price:
$3.99

Deer
Resistant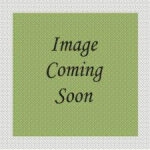 Notes: Renowned for its sweetness, size and longevity of storage. Produces large white onion bulbs with brown skins. Great for soups, stews and stirfry.


Instructions: Sow 3 to 6 mm deep in early Spring. Thin to suit or space seeds apart according to space listing below. 7 to 14 days to germinate.


History: Brought to North America from Corsica Italy over a century ago, and developed in Walla Walla Washington. The very cold hardy, long day variety well suited for Northern and Coastal regions.