Type:
Perennial
Seed #:
507
Common Name:
Artemesia
Latin Name:
Artemisia absinthium
Variety:
Wormwood
Colour:
silver blue
Temperature:
18C - 25C (64F - 77F) (Zone 3 & up)
Zone:
3 & up
Blooms:
May to June
Site:
Full Sun
Height:
60cm - 90cm (24" - 35")
Spread:
30cm - 60cm (12" - 24")
Seeds per pack:
0
Price:
$0.00

Attracts
Butterflies
Deer
Resistant
Drought
Tolerant
Scented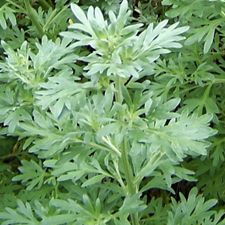 Notes: Artemisia is grown for it's silvery blue green foliag, it's aromatic culinary and medicianl properties as well as a safe and natural insect repellent.Artemisia has alternate dived leaves which makes it a stand out backdrop to other flowers in gardens and bouquets. Also known Mugwort.


Instructions: In mid Springs surface sow, with no cover, as seed needs light to germinate. Germinates 7-10 days.


Habitat: Artemisia enjoy full sun and dry soil making it a perfect candidate for rock gardens and other dry areas of your landscape. Artemisia perennializes in zones 3 to 8.


History: Native to temperate region of Africa and Eurasia.