Type:
Annual
Seed #:
510
Common Name:
Poppy - Soldier Boy
Latin Name:
Papaver
Variety:
Soldier Boy
Colour:
Mixed Bicolor
Temperature:
13C - 25C (55F - 77F) (Zone 3 & up)
Blooms:
June to September
Site:
Full Sun
Height:
100cm - 150cm (39" - 59")
Spread:
35cm - 50cm (14" - 20")
Seeds per pack:
0
Price:
$0.00

Attracts
Butterflies
Deer
Resistant
Drought
Tolerant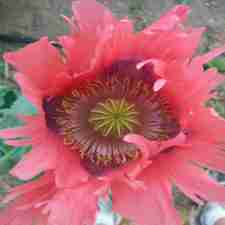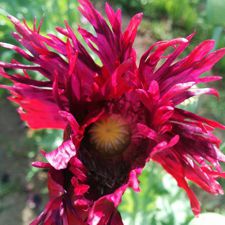 Notes: Soldier Boy Poppy is one of the more, poppies we offer. We acquired this seed from a grower in Alberta and grew it out in the 2017 gardens. It frilled edges, coupled with its unique shades of signalling make it great for focal points in gardens and quick, short-lived bouquets. Easy to grow. Great for beginners gardeners as these always produce. Deer resistant.


Instructions: Surface sow in early Spring. 1 mm deep. Germination 10 - 15 days. Easy to grow and care for. If you intend to collect the seed for eating, please see note below in medicinal category. Wait until seed pods have completely dried on the plant. You will see the pod has formed little openings, like a salt shaker signalling the seed, is ripe and ready for harvest.