Type:
Vegetable
Seed #:
532
Common Name:
Cabbage
Latin Name:
Brassica oleracea
Variety:
All Seasons
Colour:
Green
Temperature:
10C - 25C (50F - 77F) (Zone 2)
Blooms:
87 Days
Site:
Zone 2
Height:
35cm - 45cm (14" - 18")
Spread:
70cm - 100cm (28" - 39")
Quantity:
45 Seeds
Price:
$3.99

Attracts
Butterflies
Great
Cutflower
Deer
Resistant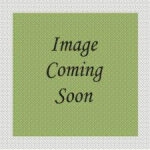 Notes: Called All Seasons because of its cold and heat resistance this variety produces large 10-11"wide, firm, round green heads with slightly flattened tops. Resistant to cabbage yellowing.


Instructions: Cabbage is another member of the Brassica family that is full of nutrients, including vitamins A, B1, B2, and C, as well as various antioxidants. Sow indoors beginning in March and transplant outdoors from April to the end of July. Overwintering cabbage is sown outdoors during July. Optimal soil temperature: 10-30C or 50-85F. Seeds should germinate in 7-10 days. Sow 5mm or deep, under very bright light. Space transplants 45-60cm or 18-24″ apart in rows 60-90cm or 24-36″ apart.


Habitat: Prefers evenly moist humus-rich soil. All Brassicas benefit from chamomile, dill, mint, rosemary, and sage. Avoid planting near eggplants, peppers, potatoes, or tomatoes.


History: All Seasons was first listed by J.J.H. Gregory & Son, of Marblehead, Mass in 1886. A few years later it makes an appearance in Burpee's 1890 Farm Annual as "Novelty" under the name "The Vandergaw" Excellent addition!