Type:
Perennial
Seed #:
545
Common Name:
Bi-color Lupine Mix
Latin Name:
Colour:
Purple & White (true bi-color)
Temperature:
15C - 21C (59F - 70F) (Zone 2 & up)
Zone:
2 & up
Blooms:
June to September
Site:
Zone 3
Height:
10cm - 100cm (4" - 39")
Spread:
30cm - 40cm (12" - 16")
Quantity:
45 Seeds
Price:
$3.99

Attracts
Butterflies
Great
Cutflower
Deer
Resistant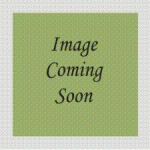 Notes: Produces an abundance of full erect spires making it a perfect choice for that easy care garden you dream of. Snip the early blooms to encourage a flush of colour. Thin foliage out on established plants for healthier plants


Instructions: Easy to grow and care for. Scarify & soak 24 hours prior to sowing for quicker germination results. Sow indoors 6 weeks before the last frost or in more temperate climates sowing in late fall outdoors will encourage first-year blooms. Germination is 14 to 28 days.