Type:
Perennial
Seed #:
547
Common Name:
Dianthus - Frilly
Latin Name:
dianthus plumaris
Variety:
Sweet Summer Frill
Colour:
pinks and whites
Temperature:
10C - 20C (50F - 68F) (Zone 2 & up)
Zone:
2 & up
Blooms:
July to September
Site:
Full Sun
Height:
10cm - 40cm (4" - 16")
Spread:
15cm - 40cm (6" - 16")
Seeds per pack:
0
Price:
$0.00

Attracts
Butterflies
Great
Cutflower
Deer
Resistant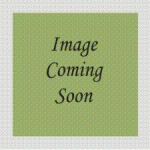 Notes: These compact plants produce loads of sweet, spicy scented flowers in white, a range of pinks and red.


Instructions: Sow 2 cm deep indoors for an early start and more blooms in the first year. Can be direct sown in Spring well after the last frost has passed. Germination is 5 to 14 days.


History: Native mainly to Europe and Asia, with a few species extending south to North Africa, and even one species (D. repens) in arctic North America. Dianthus and was cited by the Greek botanist Theophrastus. The colour pink is said to be named after the flowers frilled edge. The verb "to pink" dates from the 14th century and means "to decorate with a perforated pattern.