Type:
Herb
Seed #:
583
Common Name:
Double Feverfew
Latin Name:
Tanacetum
Variety:
Chrysanthemum parthenium
Colour:
White
Temperature:
15C - 22C (59F - 72F) (Zone 6)
Blooms:
June to September
Site:
Full Sun or Part Shade
Height:
40cm - 60cm (16" - 24")
Spread:
3cm - 35cm (1" - 14")
Quantity:
100 Seeds
Price:
$3.99

Attracts
Butterflies
Great
Cutflower
Deer
Resistant
Drought
Tolerant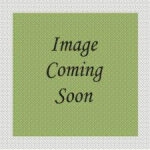 Notes: Produces bright white, large double flowers from late summer through fall and even in winter in warmer areas when residing in full sun to part shade. Drought tolerant and deer resistant and can be grown as an annual in cooler climates. A great addition to Moon gardens and herbal medicine beds. Good for small bouquet cut flower fillers and is a beneficial insect attractant. Feverfew is also deer resistant and drought tolerant.


Instructions: Surface sow and barely cover. Germination is 7 to 14 days.


History: Feverfew has a very long history in its medicinal uses, such as dispelling fevers and treating arthritis.


Medicinal: Feverfew has been used to stimulate appetite, improve digestion and kidney function. Helps ward off headaches, dizziness, tinnitus, arthritis and inflammation.