Type:
Perennial
Seed #:
6
Common Name:
Coreopsis
Latin Name:
Coreopsis grandiflora
Variety:
Baby Sun
Colour:
Yellow
Temperature:
15C - 18C (59F - 64F) (Zone 4 & up)
Zone:
4 & up
Blooms:
June to September
Site:
Full Sun or Part Shade
Height:
40cm - 45cm (16" - 18")
Spread:
30cm - 50cm (12" - 20")
Seeds per pack:
50
Price:
$4.00

Attracts
Butterflies
Deer
Resistant
Drought
Tolerant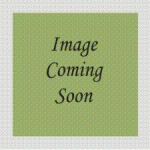 Notes: One of the best and oldest varieties of cultivated wildflowers. These plants prefer the well drained poor soil lots of us are blessed with. Great cut or dried.Yellow ones especially draw butterflies.


Instructions: Sow 2 mm deep. Germinates 14 to 21 days.