Type:
Annual
Seed #:
61
Common Name:
Castor Bean Pink
Latin Name:
Ricinus communis
Variety:
Ornamental
Colour:
Pink
Temperature:
20C - 25C (68F - 77F) (Zone 2 & up)
Blooms:
June to September
Site:
Full Sun
Height:
100cm - 200cm (39" - 79")
Spread:
60cm - 90cm (24" - 35")
Seeds per pack:
0
Price:
$0.00

Deer
Resistant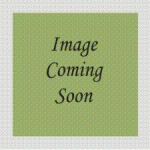 Notes: Plant several to accomplish bush or hedge effect. Grows larger in moisture and full sun. Dark glossy enormous maple like leaves with pink veins contrast spectacularly with colorful, spiky seed pods. Seeds are poisonous. Do not eat. Spectacular ornamental value.


Instructions: Presoak for 8 hrs. Sow 3 to 5 cm deep. 14 to 21 days.