Type:
Annual
Seed #:
83
Common Name:
Marigold
Latin Name:
Tagetes patula
Variety:
Dwarf French
Colour:
Orange,reds,yellow
Temperature:
20C - 25C (68F - 77F) (Zone 2)
Blooms:
May to September
Site:
Full Sun or Part Shade
Height:
15cm - 25cm (6" - 10")
Spread:
15cm - 20cm (6" - 8")
Quantity:
75 Seeds
Price:
$3.33

Attracts
Butterflies
Great
Cutflower
Deer
Resistant
Drought
Tolerant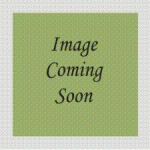 Notes: Marigolds are a versatile, easy to grow plant. These outstanding bug repelling, deer resistant plants produce masses of bi-colored red, yellow & orange blooms.These beauties start blooming only weeks after seeding. Great for a child's garden, beds, borders, baskets and containers.


Instructions: Sow 2 mm deep. Germination 5 to 10 days.