Type:
Annual
Seed #:
88
Common Name:
Mexican Sunflower
Latin Name:
Tithonia rotundifolia
Variety:
Torchlight
Colour:
Orange
Temperature:
20C - 25C (68F - 77F) (Zone 2)
Blooms:
July to September
Site:
Full Sun
Height:
100cm - 180cm (39" - 71")
Spread:
20cm - 25cm (8" - 10")
Quantity:
20 Seeds
Price:
$3.99

Attracts
Butterflies
Great
Cutflower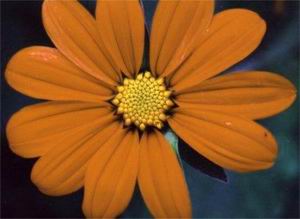 Notes: Brilliant orange with yellow centers. These plants produce a profusion of daisy-like flowers that butterflies and hummingbirds will love. This heat-loving, easy to grow and care for the plant and makes a great cut flower. Brilliant and long-lasting.


Instructions: Sow 3 cm deep. Germination is 8 to 15 days. After 2nd true set of leaves begins to emerge, transplant to a full sun location. Decrease watering and weeding time by adding compost or mulch to shade the roots.