Type:
Annual
Seed #:
96
Common Name:
Poppy - Pink Pom Pom
Latin Name:
Papaver
Variety:
Pom Pom
Colour:
Pink
Temperature:
12C - 22C (54F - 72F) (Zone 2)
Blooms:
June to September
Site:
Full Sun
Height:
100cm - 150cm (39" - 59")
Spread:
35cm - 50cm (14" - 20")
Seeds per pack:
0
Price:
$0.00

Attracts
Butterflies
Great
Cutflower
Deer
Resistant
Drought
Tolerant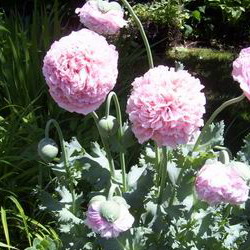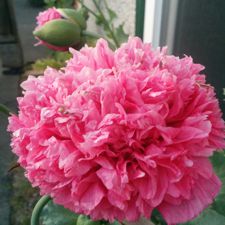 Notes: Multi petaled, soft pink flowers on easy to grow plants that do well in any soil. Produces flowers 12 weeks from Spring sowing. Large full peony like flowers. Seed heads great for dried arrangements or other crafts. Collected seeds can be used for topping homemade breads & muffins.


Instructions: Surface sow in early Spring.